MILLION AIR LAKE POWELL
A world class destination demands a world class facility!
Million Air Lake Powell is Page Airport's newest facility and the only one built specifically for FBO services. With superior accommodations, the service and amenities you have come to expect, and a friendly and helpful staff, Million Air is the only place to stop in Page Arizona. Your comfort and security are our foremost concern.
This world class facility was designed with your safety, comfort, and security in mind. From Jets to J3s, everyone receives the same level of care. With always competitive fuel prices, line staff with decades of experience from 747s to Cessna 150s, a smiling and pleasant reception awaits you.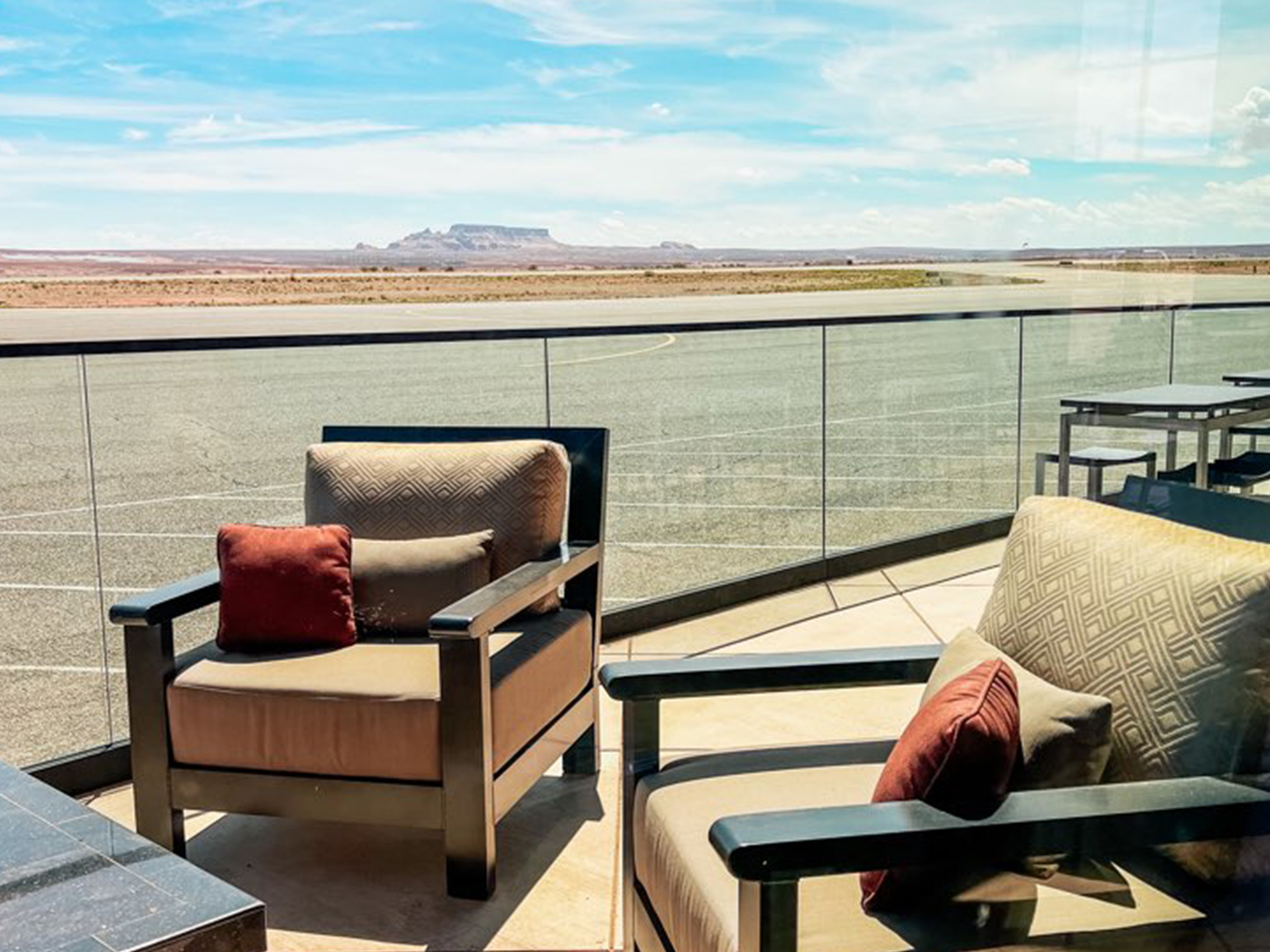 "Nice facility, even nicer people. Check them out when you are wheels down in Page."