OUR STORY
Million Air was founded in 1984 by the Mary Kay Cosmetics family as a single site FBO, located in Dallas, Texas. The company's original goal was to deliver outstanding service in a luxury FBO to the Mary Kay customers and sales representatives at the company's hometown airport.
Much like Disney's brilliance in defining the "Disney Experience", Mary Kay was able to design and maintain a consistent corporate image of quality beyond the confines of the controlled environment of their corporate jet. In 1984 Million Air Dallas opened as a full service, first-class business welcome center.
The need was established when the originator of the Million Air network recognized that their customers and clients were stepping off of multimillion dollar aircraft into facilities that were subpar and designed for maintenance and flight schools, not luxury. The solution was to create their own "aviation oasis" at Million Air Dallas.
This new "5 Star" approach was vital to establishing a positive corporate "First Impression" that would ultimately welcome every customer flying into their city through their FBO. The "Million Air Experience" quickly received national attention. Ultimately launching the Million Air system of FBOs and creating the burgeoning legacy of the brand.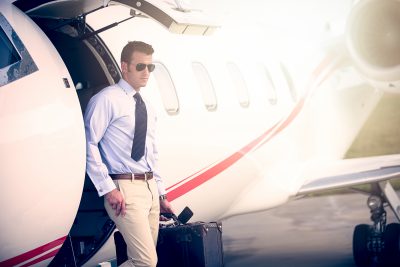 Million Air today remains the premier FBO network. The Million Air system is operated throughout the US, Canada and the Caribbean comprised of 1,000 employees and more than 800 aircraft within the leasehold of our facilities which sets the stage for enhancing the service standards of the industry.
With over more than 30 years of experience of Fixed Base Operations, Million Air is uniquely qualified to design, develop and operate a new FBO and provide great benefits to the country, city, airport, and greater communities for all general and commercial aviation users of the airport. Million Air continues to expand on a global level with the ability to, license, own and operate facilities in most countries.
DREAM
To be the Premier Worldwide, Industry Leading Aviation Service Provider
SPIRIT
Driven By a Shared Passion, Million Air's powerful, positive culture is a product of the love of aviation shared by our families of FBOs, our employees, and our guests. Million Air was founded and built by people who sense the excitement in every takeoff and landing, whose ideal surroundings include the sights, sounds, and smells of aviation. The inspiration and driving force behind Million Air is in the genuine passion for aviation and all things related to it.
CHARACTER
Attentive
Eager
Uncompromising
Unequaled
Culture Centered
Dedicated
Driven
Experienced
Determined
Generous
Gracious
PROMISE
We use Location, Design and Décor to set the stage for our Extremely Talented Employees to Create Extraordinary Customer Experiences
FOCUS
Consistently deliver an exceptional level of personalized service Our philosophy is simple: meet every need, promptly and professionally. Provide the highest level of award-winning service to aircraft, crew, and passengers. Find innovative ways to care for our guests. Take every opportunity to demonstrate our passion for excellence. Allow our guests to enjoy confidence and peace of mind.
BELIEFS
Caring Is a Powerful Business Strategy
We are Ladies and Gentlemen, serving Ladies and Gentlemen
We Serve With a Servant Heart
We Lead as Servant Leaders
The Airport Runway Is the Most Important Main Street in Any Town—We
are the First and Last Impression. We Take That Responsibility to Heart.