MILLION AIR SAN ANTONIO
We specialize in Luxury!
Whether you're visiting San Antonio or just stopping to refuel, we understand your needs and we know the value of service. We offer a variety of services and amenities tailored to your needs, from fuel and line service to gourmet catering and concierge services. The next time you plan to visit San Antonio, come and experience the Million Air level of service.
Concierge Service – Our highly skilled and dedicated customer service professionals are available to assist you with every request. From gourmet catering to concierge services, we provide outstanding services with attention to the smallest detail. When special catering is desired, we will work with local select catering companies to design a unique menu that meets your passengers' needs and tempts their taste buds. We are also ready to assist you with scheduling transportation, hotel stays, and much more, just ask.
Aircrafts & Vehicles – Our dedicated line service team is ready to fuel and service the aircraft, valet vehicles, and provide baggage assistance. We provide JetA fueling as well as Avgas fueling and are proud to accept CAA, Avfuel, WorldFuel, and Everest contracts. Our ramp is home to several base tenants and we often service cargo flights and their needs, too.
We have multiple car rental and driver service companies that can help you get around San Antonio. If you need to leave a personal vehicle here, we offer complimentary valet services. We can have any vehicle planeside upon arrival or departure for ease of access.
Facility Accommodations – While in the main lobby, we have homemade cookies, fresh popcorn, draft soda, Starbucks coffee, and ample space to relax and enjoy your time before your flight. On the third floor, we have a full-size kitchen, private bathroom with shower, conference room, pool table, crew sleep rooms, and a bar-top that overlooks the ramp.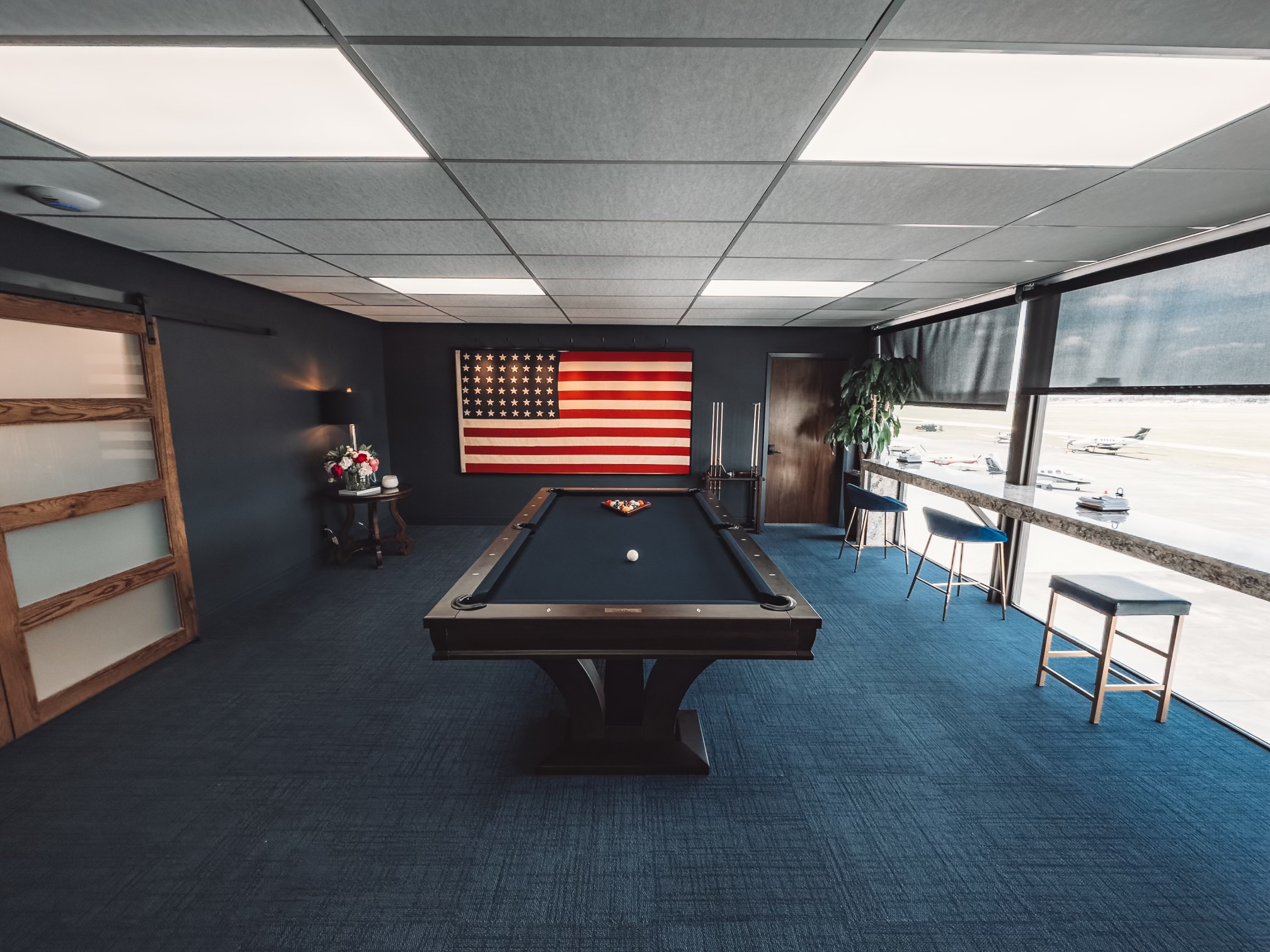 Amenities
Spacious lobby
Hospitality bar with homemade cookies, fresh popcorn, Stubborn draft soda, and Starbucks coffee
Concierge services for vehicle rentals, driver services, lodging arrangements, and catering orders.
Pilot Lounge
Business Center with Internet Access
Flight Planning Room
Conference Room
Full-size kitchen and bathroom with shower
Mercedes Crew Cars
On-site Hertz Rent a Cars
24/7 service
JetA and Avgas services
Cargo handling + forklift services
Quick Turn Services
Valet service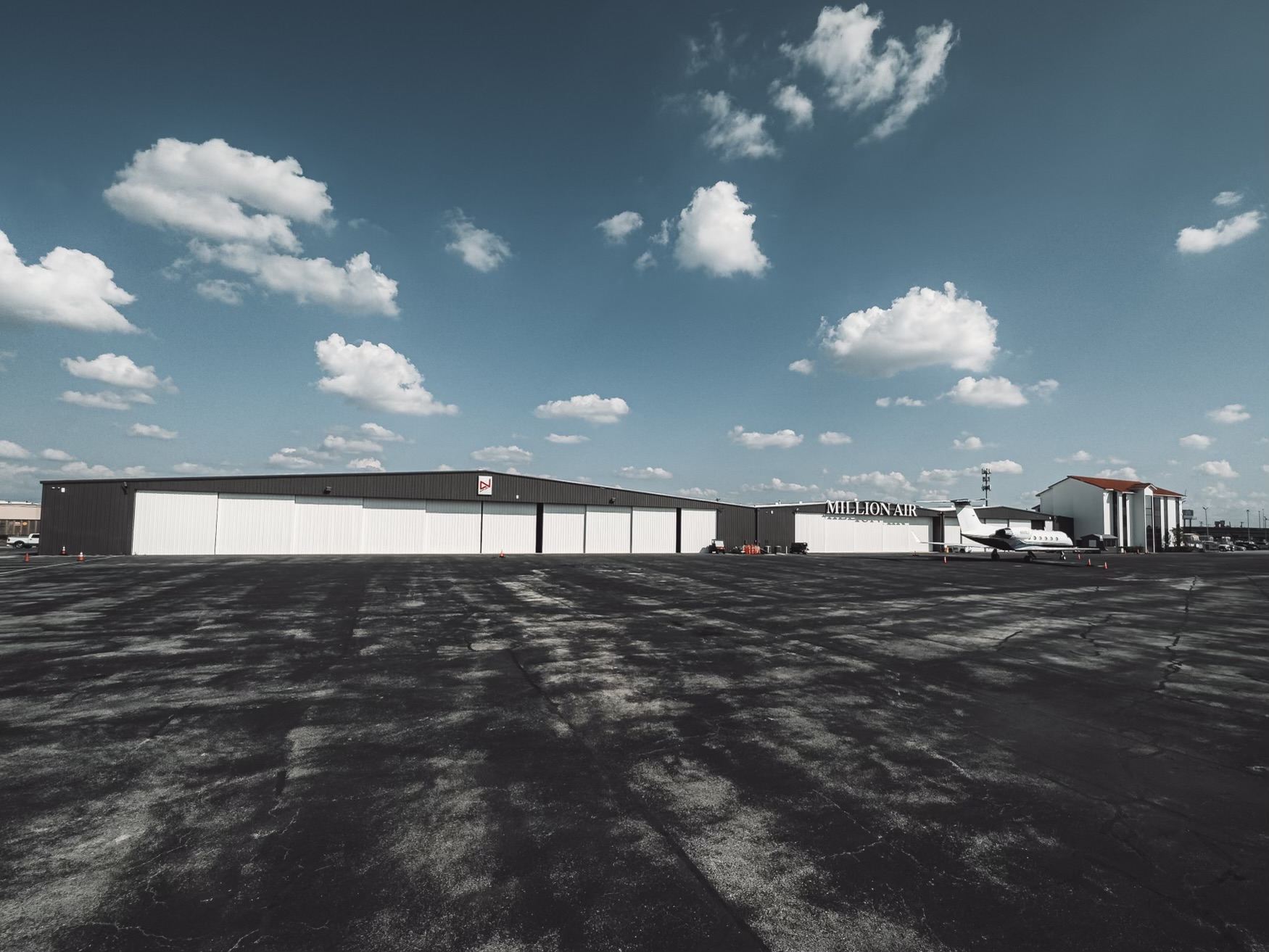 "Million Air gets 5 stars, if 6 were an option they would have got that! They treated us like part of the family. They are a great example of what an old fashioned FBO service is like. Thank you and see you next time around!"